Welcome to Mum-Dance Chandlers Ford
Mondays 7:30 - 8:30pm
Starts 20th April
Welcome to Mum-Dance Chandlers Ford, taught by Maxine. The routines for this term are Let's Get Physical, Vogue, Babooshka, Fame and this terms special routine PUMP UP THE JAM!!
Maxine's favourite song is Simply Irresistible by Robert Palmer and Maxine's best dance move is drag runs with dramatic shoulders!
Location
Thornden School,
Winchester Road, Chandlers Ford,
Eastleigh, SO53 2DW
---
April to May Term




20th April to 18th May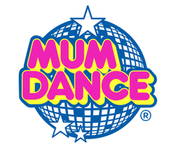 Booking and payment
£36.50
To book txt 07704 855 919
Book up and pay via card or cash by text or phone.